Mastering Math: Tips and Tricks
Mathematics is, in its own way, the poetry of logical ideas

-Albert Einstein
Mathematics is a fundamental skill that has a profound impact on various aspects of our lives. However, mastering Maths can be a challenging journey for many students of all ages, and all levels of education. Have you ever thought about how some students get high scores in Maths? Do they have tips or tricks? Do you feel difficult when struggling with algebra, geometry, or calculus? If you want to know about the strategies of students being good at Maths, the Savvycle team is here to help you. In this blog, we will discuss effective strategies to conquer this subject.
I. Why is maths important?
Before we learn how to study Maths well you have to understand why we need in our studies and life. Mathematics is the language of science and the key to understanding the world around us. It's not just a subject we study in school; it's a critical life skill that empowers us to solve problems, make informed decisions, and succeed in various careers. As scholars have emphasised in the book "Maths? Why not?" – maths-rich careers are brimming with potential and value. Recognizing the links between careers and evolving mathematical knowledge is an essential step in mastering maths.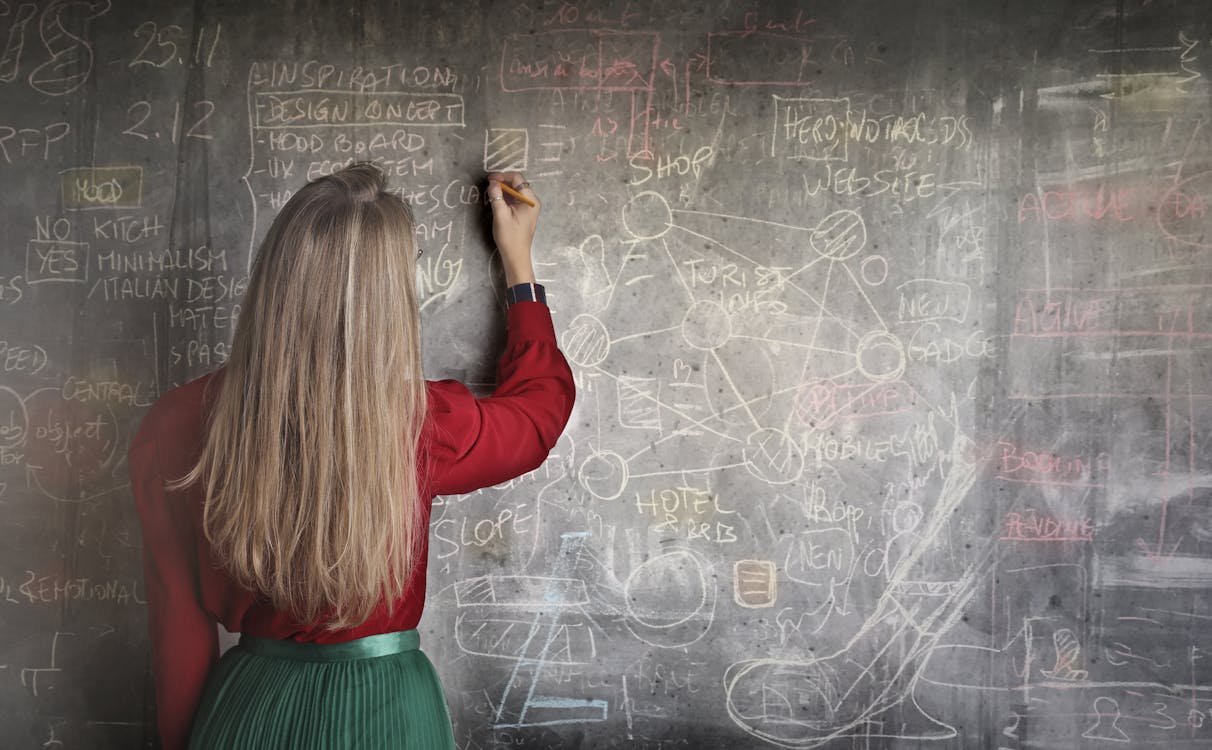 Despite its importance, many students find Maths intimidating. Complex formulas, abstract concepts, and the fear of making mistakes can create a sense of apprehension and anxiety. This blog aims to guide you in overcoming these challenges. Research has shown that effective study strategies can significantly enhance your proficiency. We'll delve into these strategies and provide practical tips to help you succeed in maths.
II. Understanding the Basics of Maths
Like a building's foundation, Maths skills are built upon a solid base. Without a strong understanding of the basics, more advanced concepts can become daunting. We'll discuss the significance of mastering fundamental mathematical concepts. Just as a foundation must be solid to support the structure, students must have a grasp of geometry, and algebra to progress effectively in mathematical education. These foundational skills provide the essential tools and comprehension necessary to navigate through the increasingly complex world of mathematics. Our team will share actionable advice to that you have a solid foundation to build upon.
III. Learning Strategies
Embarking on the journey of mastering mathematics requires a thoughtful and dynamic learning strategy. In the realm of mathematical understanding, an effective strategy serves as a scaffold, facilitating comprehension and skill development. This exploration delves into a holistic learning approach that not only demystifies mathematical concepts but also nurtures a genuine appreciation for the subject.
Active learning: Our team explores that active learning lies at the core of mastering Mathematics, serving as a key to unlocking its potential. Mathematics is not a passive subject but one that thrives on problem-solving and critical thinking. This means not just passively absorbing information but applying it, asking questions, and seeking solutions to problems. In this way, Mathematics becomes not only more engaging but also more understandable, transforming from a collection of abstract theories into a practical tool for solving a wide range of problems in the world around us.
Passive learning: assive learning through textbooks and lectures also plays a significant role in understanding Maths. Savvycle teachers advised our students to carefully read the textbooks and lectures and do all the exercises in study materials to gain insight into maths knowledge.
IV. Self-study is the Key
Our teacher's team recognizes that self-study in maths is one of the core factors to study Maths well. Self-study requires strong self-motivation, as there are no teachers to provide immediate feedback or guidance. It also demands effective time management, dedication, and a commitment to problem-solving. Since grasping complex mathematical concepts often involves repeated practice and perseverance. Self-study in maths can be a rewarding endeavour, empowering individuals to develop a deep and independent understanding of the subject.
Goal and target: Setting clear goals and targets in your mathematical journey, especially when studying alone, is paramount to your success in the subject. Goals provide direction, motivation, and a sense of purpose. They serve as roadmaps, helping you outline what you want to achieve and the steps required to get there. Whether you aim to solve complex problems, or even pursue a maths-related career, having well-defined goals is the first step.
Mastering basics and concepts of maths: The Savvycle team thinks that in self-study time, mastering the basics and fundamental concepts of mathematics is akin to forging a solid foundation upon which to build your mathematical prowess. It is in these early stages that you acquire the essential tools and comprehension that will serve as the cornerstone for your mathematical journey.
V. Technology with Maths
Technology can be a powerful tool in your maths-learning arsenal. We'll introduce you to various maths apps that can make learning maths more enjoyable such as Photomath, Doulingo, and Course Hero. Imagine that when you are stuck on a maths question, how can you find help? You can take a picture of your Maths question and upload it to the app. Then the tutor of the app will explain it to you. Easy and convenient right? Now you do not have to be afraid of Maths.
VI. Overcoming Maths Anxiety
Maths anxiety often stems from negative past experiences, fear of failure, societal stereotypes, or a lack of self-confidence. It's crucial to reframe your mindset that maths is a skill that can be learned with effort and practice. Moreover, building strong problem-solving skills and seeking additional support, such as tutoring or online resources, can boost your confidence. One key to boosting your confidence in maths is to build strong problem-solving skills. Start with simpler problems, and gradually work your way up to more complex ones. Each small success will build your confidence.
VII. Getting Help When Needed
Don't be afraid to ask questions if you do not understand. Knowing when and how to seek help is crucial. Now, we'll guide you on reaching out to teachers, tutors, or peers for assistance when you need it. Tutors and peers are also great sources of support. Tutors are often available at your school or university, and they can provide one-on-one assistance tailored to your needs. If you're a bit on the shy side or prefer a more anonymous approach, online resources can be a lifesaver. Additionally, there are forums, websites where you can ask questions and get answers from experts or fellow learners.
VII. Conclusion
In conclusion, let's recap the essential insights from this blog as a handy reference for your Maths mastery journey. It's vital to address maths anxiety by adopting a growth mindset and seeking support when needed. Developing strong problem-solving skills, regular practice, and breaking down complex maths problems into manageable steps are key strategies. Lastly, with these effective approaches, you can confidently master maths and achieve your academic and career goals. So, stay motivated and remember that success in mathematics is within your reach.
The SavvyCle team is dedicated to providing valuable insights into the world of education. Our combined experience bring a trusted source of information on effective strategies for staying focused while studying.
For more in-depth information, do not hesitate to check out other blogs of the Savvycle team. Unleashing Your Study Potential, One Strategy at a Time!